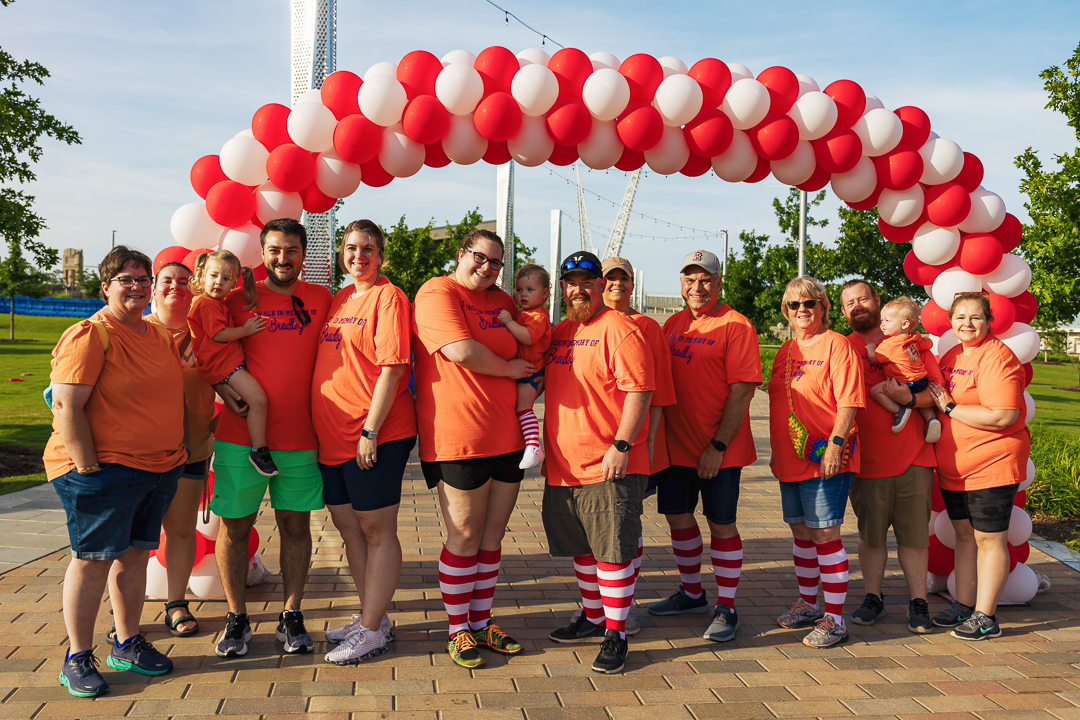 08 Jul

Team B-Rad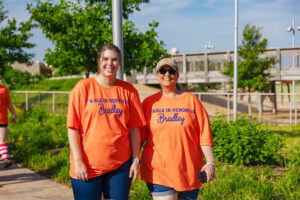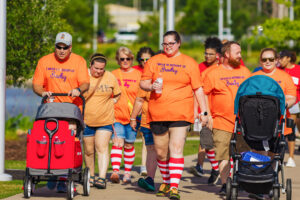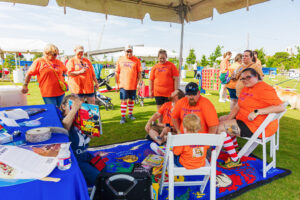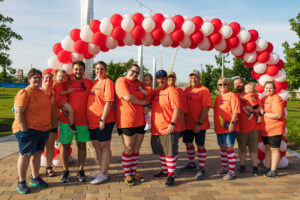 When Leslie and Jacob Beckwith found out they were expecting, they never could have imagined the journey they would take.
During Leslie's pregnancy, they learned their unborn son Bradley would need medical attention at the time of birth. Living in Stillwater, the local hospital would not have the resources to take care of Bradley. After seeing several doctors, they ended up in the care of doctors at Oklahoma Children's Hospital. There they found out Bradley had several heart defects, one kidney that was barely functioning, and duodenal atresia (his intestines narrowed where nothing would pass his stomach). Nobody was sure how severe his condition was and wouldn't know until he was born, but it appeared that he would need a significant amount of hospitalization.
Both Leslie and Jacob had seen and heard things about the Ronald McDonald House® from visiting McDonald's but didn't know much about the organization and all that is available to families. It wasn't until a social worker at the hospital told them they had the option to stay near Bradley once he was born.
The Beckwith's didn't stay at our Ronald McDonald House, but instead were part of our hotel-stay program. Due to the expansion of the Ronald McDonald House in 2019, there was ongoing construction and many of our families were placed in a hotel not far from the hospital.
During their 101 nights of stay, Leslie and Jacob felt relief knowing they were close to Bradley. "Thanks to RMHC we were able to be there for the three surgeries to help better his quality of life," said Leslie. They were also able to visit the Ronald McDonald Family Room®. "The Family Room was also a nice place to just get away while we were at the hospital. There were a few times where we had to leave for certain procedures that he was having and being able to visit that room was a blessing because the waiting area for the NICU was rather small and usually crowded."
The Beckwiths were able to spend three and a half months with Bradley before he passed away.  To remember him Bradley's friends and family participate in our signature event, Walk for Kids. Leslie said, "We walk in memory of Bradley. RMHC provided us a place to stay while Bradley was with us. They treated us like family in our time of need and we want to help people continue to have that same opportunity."
And they are doing just that.
This year, Team B-Rad was the top fundraising team at Walk for Kids and raised over $1,000 to help keep families close. With 14 of their friends and family, Team B-Rad walks not only for Bradley, but because they want to spread awareness about what RMHC-OKC does. "RMHC-OKC provides a home away from home. If you ever find yourself in a situation where you need to stay, you will be treated like family," said Leslie.
"To feel so supported by a community in hard times like this helps with the stresses of having a hospitalized child. Our story might not have had the happiest of endings, but we know that without the help of RMHC-OKC it would have been much harder on us. We were able to be there with Bradley through everything he faced because we were close by and no amount of thanks will ever be enough. No matter how far you are from home and no matter the outcome of your situation someone will be there, you aren't alone," said Leslie.