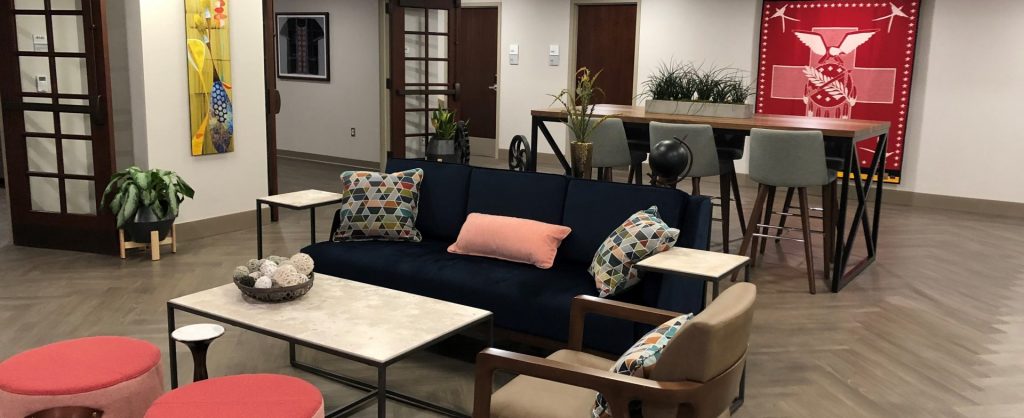 Ronald McDonald House at Oklahoma Children's Hospital
Providing a "home-away-from-home" for families with hospitalized children
The Ronald McDonald House at Oklahoma Children's Hospital was dedicated on December 17, 2014, and served its first families on January 12, 2015. Located on the 3rd and 4th Floors of Garrison Tower, the House is connected by a skywalk to Oklahoma Children's Hospital and serves families of children being treated at the OU Health campus.
The close proximity of the House to their child's hospital room allows parents to check on their child any time of day or night, providing peace of mind and comfort to their child.
The House features 40 spacious bedrooms, living areas, kitchens, dining areas and a playroom for children staying at the House.
For questions regarding the Ronald McDonald House, please contact Mark Maxted, Director of Program Operations, at (405) 271-3180 or mmaxted@rmhc-okc.org.
Read about our Expansion Project that increased our capacity to 40 families.