We always appreciate hearing from you, whether it's a question about our programs, volunteer opportunities, or donations.
Please contact our administrative offices with all inquiries and questions:
Mailing Address
Ronald McDonald House Charities Oklahoma City
P.O. Box 7979
Edmond, OK 73083
*For package delivery please mail to our Admin location or RMH at Oklahoma Children's Hospital. Addresses can be found below.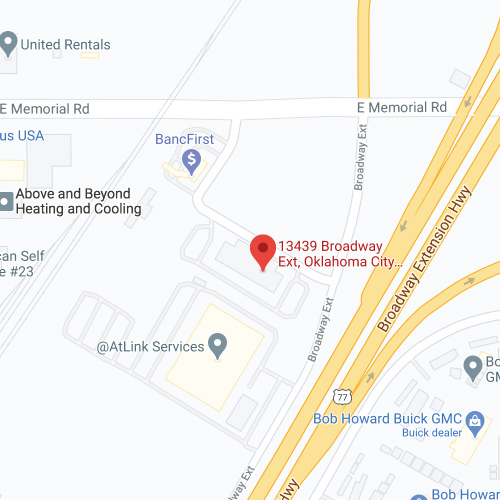 Ronald McDonald House Charities Oklahoma City
Administrative Offices
13439 Broadway Extension, Suite 130
Oklahoma City, OK 73114
(SW Corner of Broadway Extension & Memorial)
(405) 424-6873
Office Hours: 8:30 a.m. to 5 p.m. Monday – Friday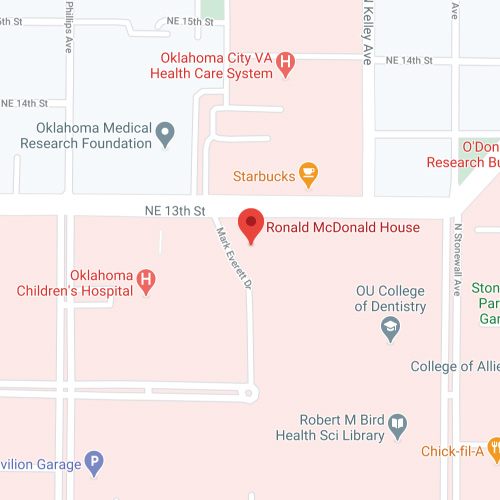 Ronald McDonald House at Oklahoma Children's Hospital
Fourth Floor Garrison Tower
940 NE 13th Street, Suite 3100
(405) 271-3180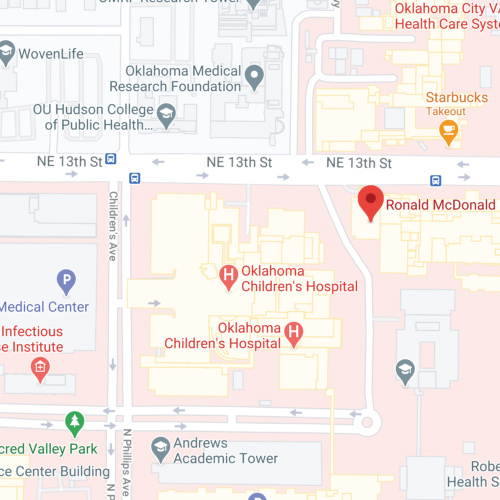 Ronald McDonald Family Room at Oklahoma Children's Hospital
Sixth Floor
1200 N. Children's Avenue
(405) 271-2215