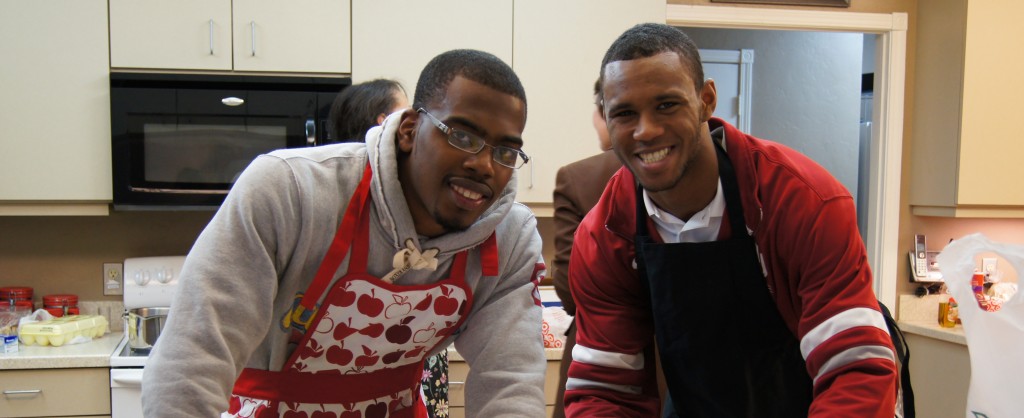 Give guest families a warm evening meal after a long day at the hospital
COVID-19 UPDATE
For the safety of our guest families, we have temporarily suspended volunteer activities and visitors to the Ronald McDonald House. But you can still Help our House from your Home!
Sign up on our Guest Chef calendar and order a meal for delivery.
• List your name as the Meal Provider and list the name of the restaurant delivering your meal in "What I Plan to Bring"
• Provide our address – 940 NE 13th St, Suite 3100 and phone number – (405) 271-3180. Let the driver know they will need to call for building access.
• Please plan for your meal to serve 10-12 people. Click Sign up to be a Guest Chef
Make a donation of $50 – $100 to cover the cost of an evening meal.
We will let our guest families know you are our Guest Chef. Your warm meal is even more impactful for guest families during what is sure to be an even more uncertain time than usual.
For questions, please contact the Ronald McDonald House at (405) 271-3180. Thank you!
When our programs are able to welcome back volunteers, the following opportunities will be available.
Guest Chef Volunteers
After a long day at the hospital, there's nothing more appreciated than a home-cooked meal. Get together with friends, family, or co-workers to plan a menu and prepare a comforting evening meal for our families. We provide the kitchen, you provide the food. Whether a one-time event, or a monthly date, we invite you to come to our Ronald McDonald House and share your culinary skills with our families.
To see what nights are open and easily sign up to be a volunteer Guest Chef click Sign up to be a Guest Chef
To request an accessible version of the Guest Chef document, please email info@rmhc-okc.org. For more information, contact Mark Maxted, at (405) 271-3193 or mmaxted@rmhc-okc.org.