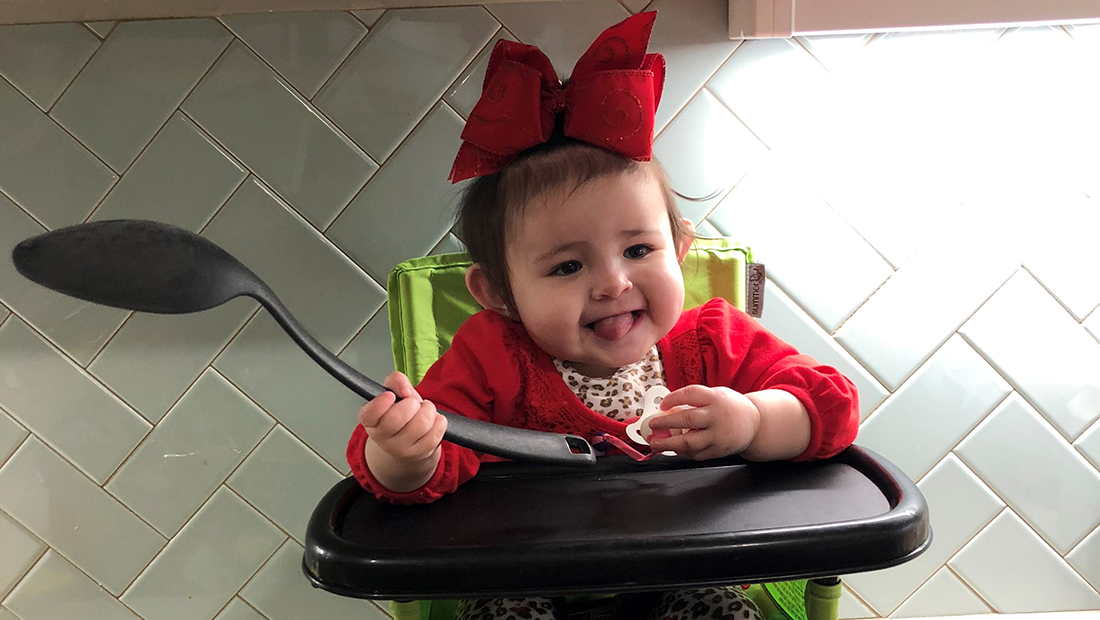 23 Jul

Paris Contreras

Paris was born on February 1, 2017, at 39 weeks weighing 9lbs and 5 oz in Enid, Oklahoma, and then immediately medi-flighted to Oklahoma City to spend 101 days in The Children's Hospital at OU Medical Center while overcoming many health issues. Paris has had surgeries on her esophagus, left ventricle and stomach. During the stomach surgery, Paris had a JP drain inserted to help with more natural bowel movements, since she was born with no rectal opening. Because her intestines have stopped working, Paris has a central line on her left side of her chest for her to receive all her nutrients.

While Paris received all her treatments, her mom, Abbi was able to be with her through all her surgeries and treatments while staying at the Ronald McDonald House. Even her grandparents were able to come and see Paris. "My parents were only able to stay for a week. So it was definitely support that I needed the most. The staff was so wonderful. They let me talk about anything, and I needed to talk about Paris and all our troubles," said Abbi Contreras. "Without the Ronald McDonald House, I wouldn't have been able to be with Paris every day. I couldn't drive two hours one way to go back and forth to be with my child. I'm very thankful for the Ronald McDonald House. They helped us tremendously."

At three months old, Paris was able to go home, and she is doing great! With her sweet smile and innate fighter mentality, Paris is a joy to be around. She has a couple more surgeries on the horizon for her stomach, to create a rectal opening, and to reposition her colon, but Abbi will be able to stay close to Paris every step of the way.