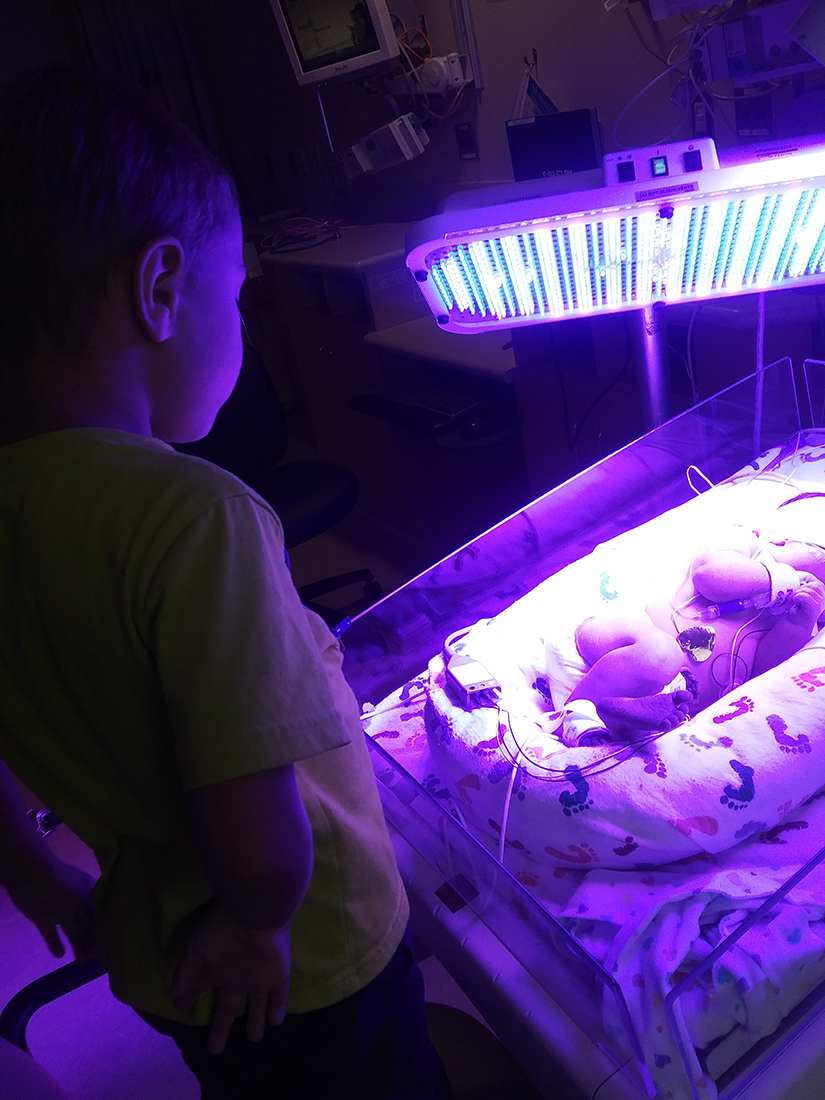 Zendaya Smith and Family
Zendaya's family is from Lexington, Oklahoma.  She was born premature on September 18, 2018, at 35 weeks due to preeclampsia, a condition which affects blood flow to the baby.
Once born, Zendaya was immediately diagnosed with a fractured collar bone and immature breathing patterns.  She was put on oxygen for one week, and her arm was pinned down to where she couldn't move so it could heal properly.
After 12 days in the hospital, Zendaya was able to go home.
"Without Ronald McDonald House Charities, everything would have been so much harder," said Nicholas Smith, Zendaya's father.  "It meant the world to us to be able to stay close to our child.  It made everything easier.  We didn't have to play phone tag with doctors because we were at the hospital with Zendaya.  We could be there for her to make the best choices for our daughter."
Photo:
From left to right:  Zendaya Smith and her big brother