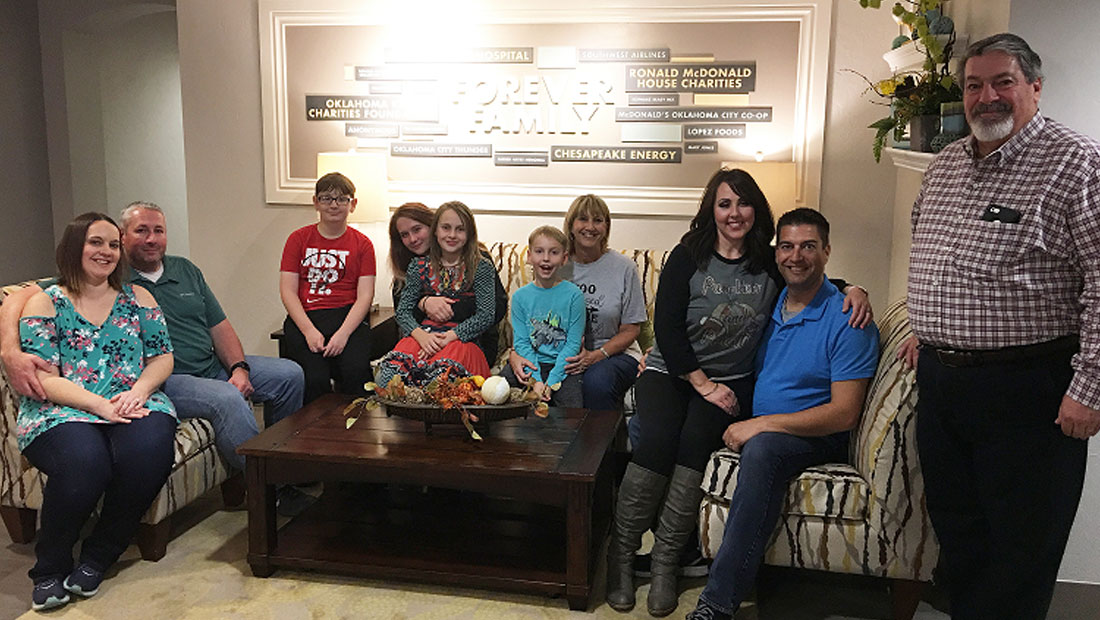 23 Jul

Women for Jesus

The Women for Jesus group from Yukon, Oklahoma was first introduced to the Ronald McDonald House Guest Chef Volunteer Program by another volunteer guest chef.  After serving just one meal, the group was hooked, and they have been serving an evening meal to Ronald McDonald House guest families every month for the past 15 years.

"We continue serving dinner at the House because we love doing it," said Sharon Hogan, Women for Jesus member.  "We thought we would be giving blessings to the families, but actually we get the biggest blessings by hearing their stories.  Providing a meal to a family that is going through something so intense, I think helps them to know that others care about them."

Women for Jesus has three different teams that take turns each month being a Guest Chef, and they also have individual families that will serve meals too.

"My personal family has been serving Thanksgiving Dinner for the past 10 years," said Sharon.  "We take the whole family including grandchildren.  They are getting old enough to help and they love it.  We are so blessed to have the opportunity to serve and help RMHC-OKC guest families.

Left to right: Shera and Ryan Porter, Logan Porter, Gabrielle Porter, Kambri Hogan, Cooper Porter, Sharon Hogan, Amanda Hogan, Brad Hogan and Eddie Hogan.