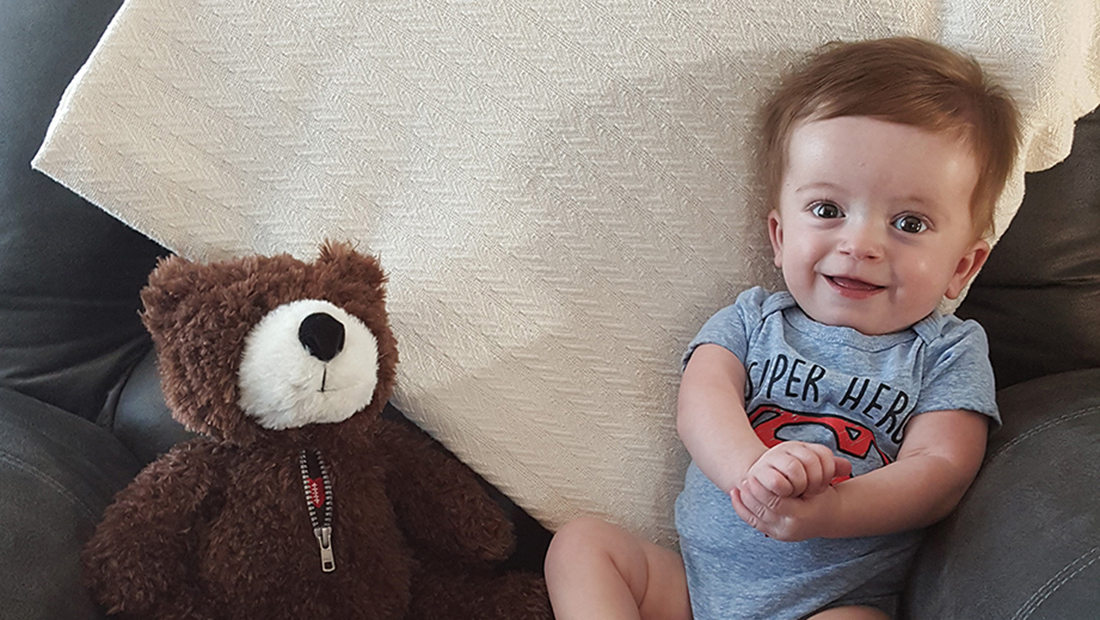 23 Jul

Charlie Strand

During a prenatal checkup, Staci found out that her baby would have major heart problems when born.  Staci and her husband, Kyle decided that they would go anywhere in the US to get the best care for their child.  This Iowa family met with many doctors, but chose Dr. Burkhart in Oklahoma City because they felt a connection with him and his staff.

On July 11, 2017, Charlie Strand was born at The Children's Hospital at OU Medical Center, where he was closest to his pediatric specialists for three heart surgeries and three abdominal surgeries due to Hypoplastic Left Heart Syndrome (ALHS) and perforation of his small intestine.

"Charlie is the eighth child in the world to receive his own stem cells injected into his heart during one of his heart surgeries," said Staci Strand.  "Dr. Burkhart collaborated with The Mayo Clinic for the ALHS clinical trial for Charlie to take part in this procedure to save his life."

The Strand family is extremely thankful to have been able to choose who they believed to be the best pediatric cardiac surgeon for their child and not have to worry about distance from home or hotel expenses.

"Ronald McDonald House was a huge lifesaver for our family since we were not within reasonable driving distance while Charlie received care," said Staci Strand.  "RMH was our saving grace, financially and emotionally, because they offered a place that felt like home.  We met so many families through RMH who have become lifelong friends.  When you spend 58 days anywhere you really get to know everyone.  We are very thankful for the RMH."

With Charlie's congenital heart defect, he will have ongoing care for his whole life.  The Strand Family will be back in Oklahoma City for Charlie's next heart surgery when he's three years old.  Until then Staci, Kyle and Charlie are enjoying being together, while they watch Charlie grow.