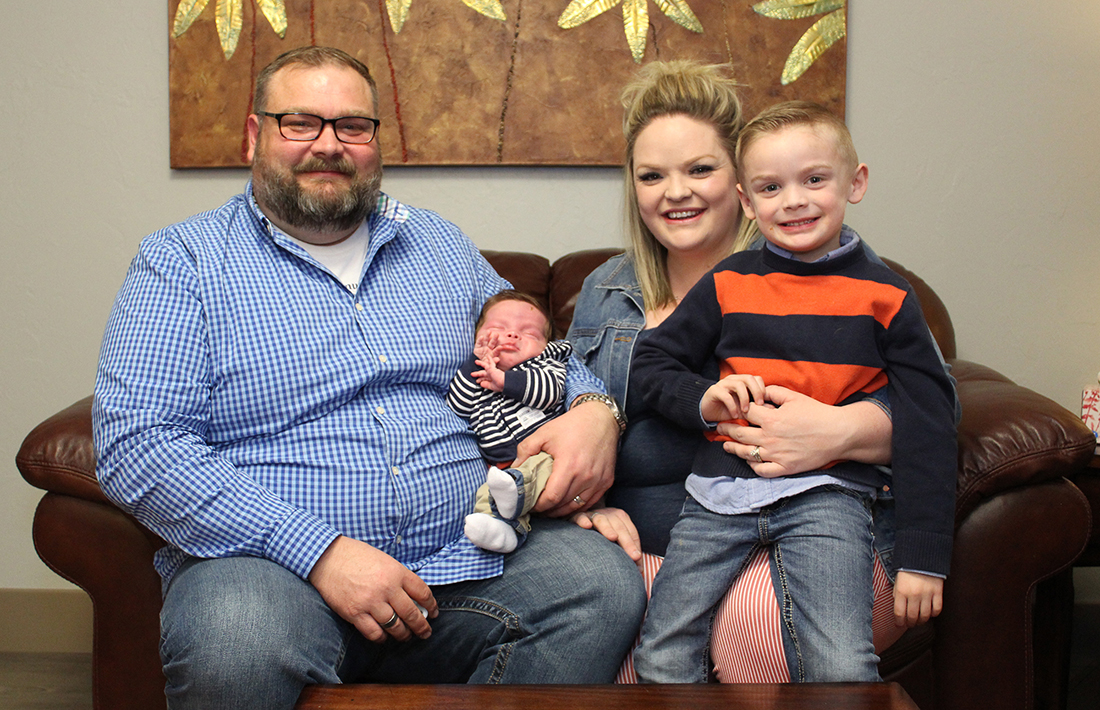 Asher Helberg and Family
On January 26, 2019, Asher was born at the local hospital in Enid, Oklahoma.  At two days old, he had stopped breathing and had to be revived.  Asher was diagnosed with seizures and medi-flighted to The Children's Hospital in Oklahoma City for testing.
Doctors ran every test to try to find the cause of the seizures, and Asher was put on antibiotics just in case they did find something.
Although, some of the tests came back inconclusive, the Helberg Family was able to go home after staying seven days with RMHC-OKC.  But, Asher will have to see a neurologist and a geneticist in the next year to hopefully get answers for the cause of his seizures.
"Staying at the Ronald McDonald House meant that I didn't have to miss anything," said Heather, Asher's mom.  "You see a lot of volunteers holding babies for parents who can't be there, but I got to be the one to cuddle him every day, and his daddy got to be there.  He was safe in mommy and daddy's arms…as safe and comfortable as he could be.  Asher knew we were there with him."
Photo:
From left to right:  Jed, Asher, Heather and Landon Helberg