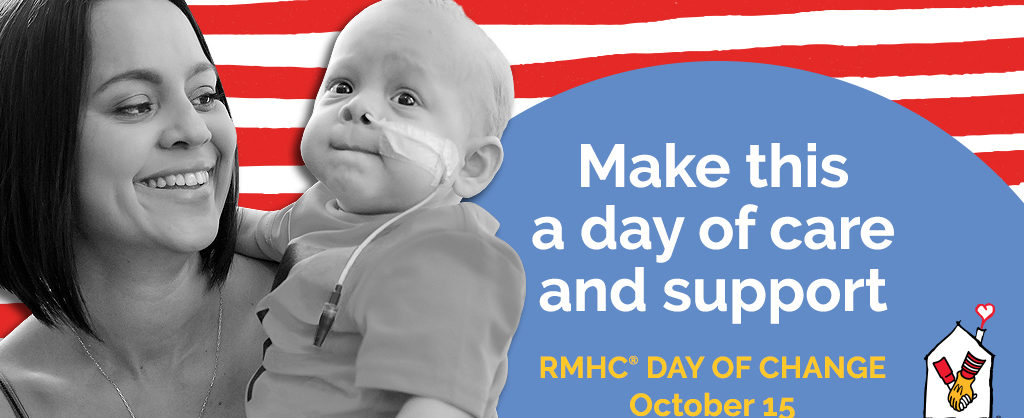 Day of Change commemorates the opening of the very first Ronald McDonald House®. October 15 is the day RMHC chapters worldwide remind everyone that the spare change dropped into Donation Boxes at their local McDonald's restaurant has a big impact – helping RMHC ensure that sick children always have family nearby.
The nickels, dimes and quarters donated at local McDonald's restaurants helps RMHC-OKC support families with sick children.
For more information regarding Day of Change, please contact us at 405-424-6873.
McDonald's customers make an impact for families.
Togetherness is invaluable, and it doesn't cost much.